Album Review - The King Blues - Long Live The...
The King Blues are a band close to everyone's hearts and one that we are very sad to see split. Announcing their split back in April after the release of their final record titled Long Live The Struggle, The King Blueshave been a staple in the modern punk movement of today, speaking out against politicians, governments and banks amongst many, Inspiring the youth of today. Opening tracks We...
Album Review - Memphis May Fire - Challenger
First things first, Challenger is a record without flaws, but saying this doesn't do it any justice for you lot reading this review does it? If your familiar with any Rise Records band you'll know that they sign very generic bands, but bands which execute their music well and garner a lot of attention. But there is something about Memphis May Fire which makes us wanting to go back...
Interview - Dr Acula
We recently got in touch with Kevin (Bass) of Dr.Acula to have a chat about their new album and what they're up to now, here's what he had to say! ·         To start off, can you introduce yourselves and tell us a bit about the band?  We are Dr. Acula, from Ny/Nj. we started in 2005 and have been through a lot of changes but we are set on this line up and have no plans to change any...
Album Review - Dr.Acula - Nation
Dr. Acula have been around for a while now, since forming in 2005 they have five albums under their belt, currently signed to renowned label Victory Records and are enjoying success on the touring circuit currently. Their newly released record, Nation, is their latest offering of Party Metalcore, with their straight up give-no-fuck attitude, it has given us an enjoyable listen. We first came...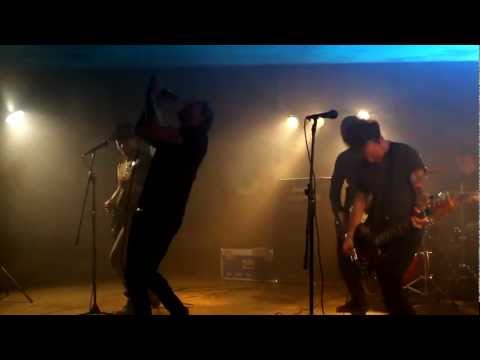 Continents (UK) sign to Victory Records (US)!
Victory Records, in Chicago, IL (USA), welcomes dynamic South Wales, UK Metal/Hardcore outfit CONTINENTS, to its roster. Watch the full announcement video here. Kerrang magazine describes CONTINENTS sound as, "Energy-fueled epic-core with lots of aggression, a healthy blend of raw shouts and low end growls and foot stomping hooks." Their music and intense stage presence has separated them from...
In Remission, The Great & Shallow EP Out Now
The Great & Shallow,the excellent EP from Bedfordshire's In Remission is out now and available to download through the following links; http://www.amazon.co.uk/The-Great-and-Shallow/dp/B0085HU89S http://www.7digital.com/artist/in-remission/release/the-great-and-shallow We loved the EP, so we're sure that you guys will too! Make sure to pick up a copy! For more on In...
That's Outrageous sign to InVogue Records!
InVogue Records is extremely excited to announce the signing of Poughkeepsie, NY's That's Outrageous! The band is currently in the studio recording their sophomore album that follows up last summer's "Teenage Scream" (out now on Rise Records).  The new record is due out this October.  That's Outrageous! mixes melodic pop and intense hardcore that appeals to a wide audience in the music scene. To...
EP Review - River City Ransom - Self Titled
Hailing from York, River City Ransom are on to something good, they're songs are fast and brilliantly in your face, packing a lot of punch and some good ol' southern riffs! Don your finest lumberjack clothes, were off into the wilderness! Layered with typical rock rhythms and hearty southern sounding chords that would make any Every Time I Die fan jump with joy. Tracks This Day And Age and...
Live Review – Rumour Mill + Palm Reader + Local...
Rumour Mill and Palm Reader are two of the most talked about hardcore acts on the circuit at the moment, with the first being ex-Your Demise vocalist George Noble's new band and the other receiving critically acclaimed reviews for their debut EP, so as we neared the entrance to tonight's venue, we delved inside with high expectations, expectations which were more than fulfilled. Met Lounge is a...
Album Review - Miss May I - At Heart
With 2 excellent releases already under their belt, headline tours, support slots bands would kill for and with re-releasing their acclaimed record Monuments it's no wonder why Miss May I are one of the most talked about metal bands at the moment and with the release of their highly anticipated third full length, At Heart, it's set to be a busy year for the Ohio five-piece. Opening with the...
Album Review - Kyoto Drive - The Approach
Having been around for 4 years now and touring relentlessly, playing with some big names such as The Starting Line, Kyoto Drive have had a good run as a pop-rock band and are likely to see more good times in the light of their mini-album titled The Approach. For fans of Paige and Futures get your iPods out and start listening! Opening with Receive This Little Breath a small intro laced with soft...
Album Review - For Today - Immortal
Music has always been associated with religion. No matter what the genre or faith, it seems that nearly every aspect of religion has been covered, inspired and even talked down through music. While many bands have taken this route, with The Devil Wears Prada taking the route of even preaching at their shows, it takes just one listen of Immortal to determine the purpose of For Today's new tracks...
EP Review - In Remission - The Great & Shallow
Formed back in 2008 in Bedfordshire, In Remission became a big hit within their local scene. Since then the band have had plays through BBC Introducing, played various festivals and are now gearing up to release a second EP titled, The Great & Shallow. Opening the EP is Fractions with its heavy post-hardcore drums and riffs, kicking straight into the EP with a huge force. Highlighting the...
EP Review – Blowgoat – Self Titled
Hailing from South Wales, hardcore five-piece Blowgoat have been relentlessly touring since forming in 2010 and it looks like it has paid off having performed with the likes of Shadows Chasing Ghosts and Glamour Of The Kill. This six-track self-titled EP is something which each and every hardcore-punk fan should own. Packed with super-fast riffs and ripping vocals, Blowgoat take everything that...
Album Review – Baby Godzilla – Oche
Baby Godzilla are now over 2 years old as a band and well just like a baby Godzilla, they're ready to unleash a tonne of rage and energy on their new EP titled "Oche", Imagine, Clutch meets Everytime I Die meets The Dillinger Escape plan, I know right?! If you can make it past the somewhat questionable intro At The Oche then you're in for a bumpy and well quite angry ride. With Powerboat...
Album Review – This Calamity – I'll Paint You A...
This Calamity or Martyn Crocker is a pop/indie artist who set out to make music in 2010. Influenced by huge names such as Weezer and Death Cab For Cutie, This Calamity released his debut EP in 2011 for free download in an attempt to reach out to a vast audience as quickly as possible before the release of mini album, I'll Paint You A Picture If You Promise To Put It Up, due for release June...
EP Review - Not In Portland - Inherit Yourself
Hailing from Teeside, Not In Portland, have been on the circuit for just under 2 years. With a debut EP under their belt and this year set to be full of shows, including an appearance at Make A Scene Festival and a weekender with Attention Thieves and Golden Tanks. Inherit Yourselfis the groups debut release of their humorously named "Southern Fried Post-Hardcore" music. Clocking in at 12...
MISS MAY I Releases New 'Hey Mister' Music Video...
MISS MAY I have released a video trailer previewing their upcoming music video for the track 'Hey Mister' on the official band YouTube page. 'Hey Mister' is the first single cut from the band's upcoming full-length album, At Heart. Keep your eyes peeled—the new video is coming very soon! Singer Levi Benton exclaims, "We're so excited to be dropping this video next week and we thought...
Album Review - Death Of An Artist - X
Melodic post-hardcore lads from Bournemouth, Death Of An Artist, get ready to release their debut album titled X on 4th June. We got a hold of it early and trust us when we say this; you won't want to miss this one. Containing ten tracks of gritty post-hardcore, even with a guest vocal spot from Heart In Hands Charlie Holmes thrown in there. With melodies littered all over the tracks combined...
Album Review - Brotherhood Of The Lake -...
We're not going to talk about beginnings or roots, because either way Brotherhood Of The Lake would have struck down every wall and gotten In every way to be heard and with Desperation Is The English Way they don't need to step up their music in way, because in all honesty this is going to blow you away. Having played alongside some big names such as The Devil Wears Prada, it seems about the...
Album Review - Broadway - Gentlemen's Brawl
Broadway burst onto the scene with their first release titled Kingdoms featuring guest vocals from Craig Owens of Chiodos and D.R.U.G.S and Jonny Craig of Dance Gavin Dance, praised for there catchy hooks and sophisticated song structure. Back with their sophomore release titled Gentlemen's Brawl which is due for release June 19th, we got a hold of the upcoming record and had a listen. Opening...
Album Review – The Bunny The Bear – The Stomach...
Victory Records are really not having the best of times lately, with a lawsuit being filed against them on A Day To Remembers behalf and having signed some lackluster bands lately, Design The Skyline and These Hearts, to name a few, they have been really trying to push their new releases lately. With one of their upcoming acts, The Bunny The Bear, just releasing their third album today, it still...
Album Review – Misser – Everyday I Tell Myself I'm...
Comprising of members of two of the finest alternative bands in the industry, Transit and This Time Next Year, there's no surprise that new band Misser have been picked up by Rise and getting ready to hit the UK as some of their first shows together with their infectious brand of alternative punk rock. Everyday I Tell Myself I'm Going To Be A Better Person is the duos debut, opening with a...
I Call Fives Reveal Release Date, Cover Art and...
Pure Noise Records is excited to announce that I Call Fives will be releasing their self-titled, debut full length on July 10. The record was produced and engineered by Paul Leavitt (All Time Low) and will be available everywhere on CD/LP/Digital. Check out the album art and track listing below. Catch the band on the Vans Warped Tour July 19th – August 5th. Track List: 1. Late Nights 2. Obvious ...
Album Review – Heart Of A Coward – Hope and...
Recruiting ex Sylosis frontman Jamie Graham is probably one of the best things Heart Of A Coward has done, not to mention the brilliant debut album Hope And Hindrance which we will get to momentarily. Recruiting Jamie for them has seen them hit big in the industry, becoming one of Britains most loved bands in the rising scene of hardcore and metal bands and causing mayhem at their live shows....
Memphis May Fire Reveal Track Listing For...
Dallas, TX's Memphis May Fire have revealed the track listing for their new album Challenger, out June 26 on Rise Records. The 11 track LP features guest appearances by Sleeping with Sirens' Kellin Quinn and Asking Alexandria's Danny Worsnop. See track listing below. 1.) Without Walls 2.) Alive In The Lights 3.) Prove Me Right 4.) Red In Tooth & Claw 5.) Vices 6.) Legacy 7.) Miles...
Hawthorne Heights Reveal Cover Art and Launch...
OH alt-rock veterans Hawthorne Heights have launched the pre-order for their new EP, HOPE, out June 5th on their label Cardboard Empire Records. HOPE is the second album in a three-part trilogy that began last year with, HATE, the first release on Cardboard Empire Records. HOPE includes eight brand new, energetic songs and promises to have to you singing along, stage-diving and screaming your...
Live Review – Silent Screams, OPVY, Villa Rise +...
Peterborough is a city of many diverse cultures and lately a city which has become an ideal area for bands to tour through with the likes of Shadows Chasing Ghosts and Heart In Hand gracing the city. But today the eager metalcore fans of the city await performances from Silent Screams, Our People Versus Yours, Villa Rise and local supports Turn And Run and Lilith. Finding the venue was the first...
Poison The Well Partners With Rise Records To...
Rise Records and Poison the Well are proud to announce the re-release of The Opposite of December and Tear From The Red.  These 2 classic albums (19 songs total) have been out of print for years and will finally get a proper re-release this summer which will include limited edition double 12"gatefold vinyl, deluxe CD and low-priced digital album.  Both albums will be re-mastered as well. Poison...
EP Review - Monet - The Chase
With an average age of 17, indie four-piece Monet are moving quickly, having only been a band for little over 3 months they've taken it upon themselves to record and self-release a five track debut titled "The Chase". Opening with title track "The Chase", showing quickly what Monet are all about, with catchy hooks and indie driven rhythms, Monet set the bar for their debut with this opener aiming...
EP Review - Palm Reader - Self Titled
Forming in July 2011, Woking hardcore outfit, Palm Reader, display an incredible blend of atmosphere and heavy as shit hardcore.  Something that these flurry of bands seem to struggle to do. With just four tracks on their debut effort, the lads have clocked in a 12-minute record that showcases treasures from the hardcore world. Giving off intensity and brilliant technicalities on "War Between The...
Album Review - POLAR - Iron Lungs
After being picked up by one of the finest independent British labels, POLAR have become a force to be reckoned with. Known, and often spoke highly of, for their fast paced, intense live shows packing a particularly "violent" punch, which has warranted them various slots with acts such as Young Guns and Shadows Chasing Ghosts. It seems that being on these bills of varying bands has garnered POLAR...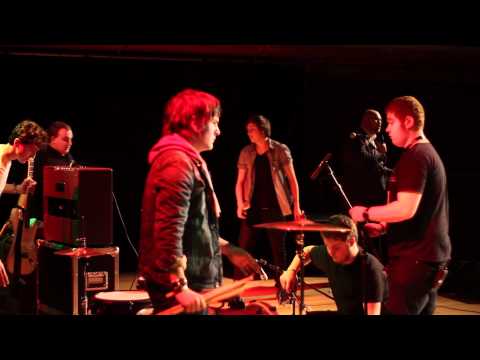 Interview - Like Moths To Flames
Were back! And what better way to get the ball rolling! We recently had a chat with the guys in Like Moths To Flames, here's what they had to say about their new record, their label and the music scene. (Q) So, Like Moths To Flames, tell us a bit about yourselves and how the band came about.  (A) We all grew up in the same music scene. That being said we were all familiar with each others...
Release The Kraken - Jack Bauer ...
The Final Crisis - To Get Us Through ...
Watch
http://www.facebook.com/ThisSuddenInjury
Album Review – I Set My Friends On Fire – Astral...
If it's one thing I Set My Friends On Fire are good at, its giving a big fuck you to the music industry. The Floridian experimental hardcore outfit first came into light a god awful cover of Soulja Boy's "Crank That" this garnered the band a large audience through Myspace. However ISMFOF did show some potential within the first record "You Can't Spell Slaughter Without Laughter" and the brilliant...
Interview - This Sudden Injury
We caught up with the guys in This Sudden Injury a few weeks back and had a chat with Luke, Jake, James, Alex and Pete, here's what they had to say… For those who don't know who TSI are head over to this page to get acquainted, http://www.facebook.com/ThisSuddenInjury?sk=info (Q) So for those who don't know the band introduce yourselves and the band… (Luke) Were This Sudden Injury, I'm Luke and I...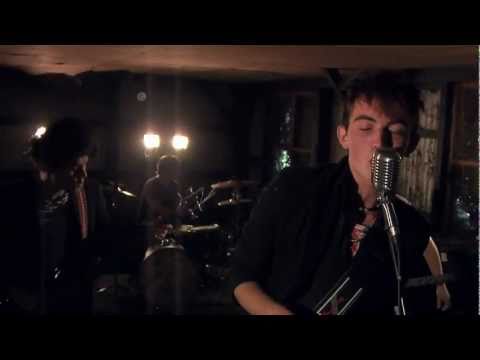 EP Review - Mallory Knox - Pilot
Every now and then you get a local band that totally catches the scene by storm, a band that gives blistering live performances and releases top notch material. Mallory Knox is this band, but what they do, they do it to near perfection. Hailing from Cambridge from a scene that is pretty much nothing in this town, playing small shows with next to nothing crowds all the way to playing sold out...